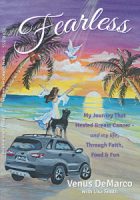 Fearless – My Journey That Healed Breast Cancer – and my life, Through Faith, Food and Fun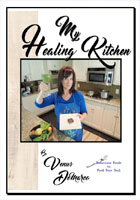 My Healing Kitchen
The cookbook contains nutrient-rich foods with big flavor and pure deliciousness.
What is included in my ebook is:

Valuable information on subjects such as gluten
How to sprout nuts and seeds (and why!)
Home made is "Home easy"
Raw and cooked vegan recipes
Over 80 original recipes
and SO much more!